Essential Packing Tips for Solo Women Travelers
Packing is an essential step for any trip, domestic or abroad. But when you're going on a solo journey, it's not enough to pack as you normally would for a weekend beach getaway. The smallest nuisances can magnify when you're alone, and the last thing you want is to be in an unknown land and unprepared. However, there's no need to worry — the trick is to know your absolute necessities so you don't have excess baggage slowing you down as you explore the world.
A Light Suitcase and Backpack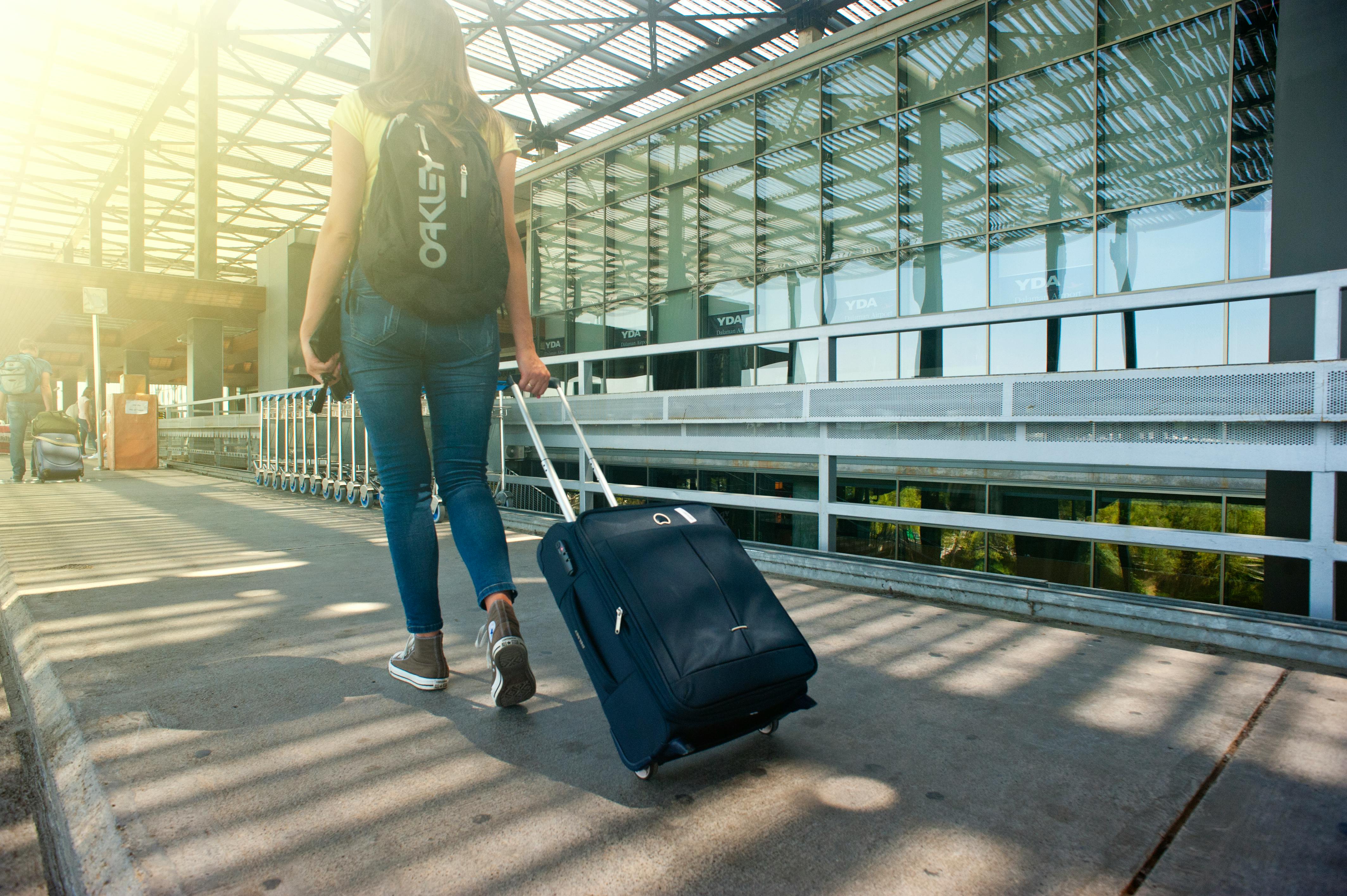 Picture yourself chasing flights or crossing busy streets with your luggage in tow. Will you be able to singlehandedly manage the weight? If the answer is no, you'll thank yourself later if you invest in a lightweight suitcase and a backpack. Hands-free is the way to go, as this allows you to focus on getting from point A to B, and nothing else. The range of carry on luggage featured on Travel Away features minimalist styles, durable shells, and compression qualities.
Safety Gear
Safety gear is always a necessity, but do note that pepper spray might be banned in some countries. Therefore, be sure to pack other TSA-friendly gear like a safety whistle or personal alarms that you can wear. Alternatively, you could also use hairspray, bug repellant, or even perfume as a pepper spray substitute. They might not be as vicious, but they'll sting enough when sprayed in an attacker's eyes.
I recommend CHARY: The Best Personal Alarm Keychain
First-Aid Kit
Don't wait 'til you catch a cold or bruise your knee to buy medication. Some types of first aid essentials might even be hard to come by depending on where you travel, so be sure to have at least a basic set with you all the time. This includes band aids, painkillers, disinfectant, Pepto-Bismol, and other meds for your specific needs.
Packing Cubes
Think packing cubes are a luxury? Think again. These nifty squares do more than just keep you organized. When you're hopping from place to place, you won't have to keep unpacking your stuff just to haul it back in again the next day. You can simply take out each cube you need, minus the mess. Bustle recommends the Gonex Compression Cubes, which not only have expandable compression zippers, but also odor-reducing mesh panels.
Backup Charger
With all the travel apps and navigation tools like Uber or Google Maps on your phone, your phone is probably one of the most important items you'll bring with you. But it's no use to you if it's dead. Pack a backup or portable charger and universal adaptors. If you're staying at a hostel, you'll want to bring extra USB ports, too.
Appropriate Clothes
Wherever you're going, it's best to research about the local culture and appropriate attire. While it's good not to pack bulky clothing, those temples in Cambodia aren't gonna let you in wearing mini skirts or super thin tops. You're better off with pieces that are a little more modest but still every bit as versatile and easy to pack. The array of midi dresses on Woman Within show just how many ways you can serve up some style even if you have to adhere to conservative dress codes. And even if you aren't heading to a temple, these are great to layer up or down for maximum comfort.
A popular blogpost I wrote on Solo Female Travel Tips in India (including essential packing tips for women travelers): https://www.bohemianvagabond.com/india-travel-tips/
Secret Pockets
One of the golden rules of solo traveling is to always keep your passport with you. These ingenious scarves from Speakeasy have concealed compartments to conveniently keep your valuables with you at all times. It's less flashy than wearing a money belt and less tiresome than having to constantly fish inside your bag for your things. Or if you want something even more discreet, The Travel Bra has sports bras with secret pockets, too.
Portable Tripod
One of the woes of solo traveling is having no one to take your pictures. A selfie-stick might do the job, but a portable tripod will give you way better photos. It can easily fold to fit inside your purse, and its bendable legs can be adjusted to latch onto objects for support.