I recently went on a "2 Day Grand Canyon Antelope Canyon Tour" from Las Vegas through Max Tour. We visited the American Southwest's most scenic and classic spots including Horseshoe Bend, Route 66 and Hoover Dam. And enjoyed two days basking in nature's glory and adventure.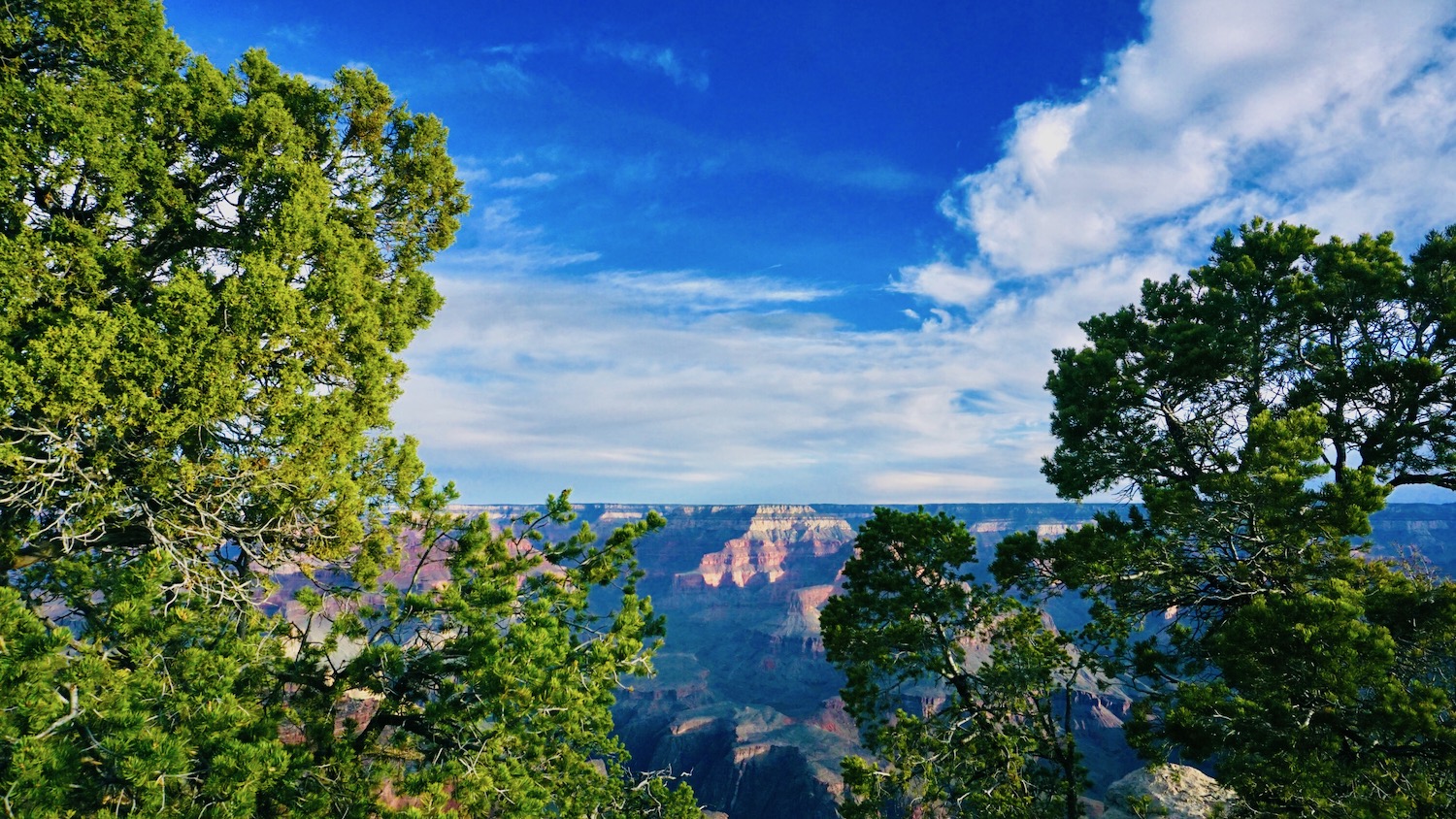 2 Day Grand Canyon Antelope Canyon Tour
I opted for the sunrise tour as it packs in 5 scenic spots in just 2 full days (1 night) while seeing these natural wonders in its most beautiful angle. It's an ideal package for those wanting to see a lot in a short amount of time:
Pick up from your Las Vegas hotel between 6:00 – 7:00 AM (so fly in at least a day before!)

There is also a less expensive 2 day tour if you don't want to wake up uber early both days.

Drive to Antelope Canyon in Page, Arizona (drive through an orthodox Mormon town)

Tour the majestic Antelope Canyon with a local Navajo guide

Lunch is included in Page, Arizona at a classic American diner
After lunch, hike out to see the breathtaking Horseshoe Bend
Take a peak of the Grand Canyon near sunset before reaching your hotel by dinnertime
Pick up from the hotel at 45 minutes before sunrise
Go to Yavapai Point (Grand Canyon) as the sun rises
Take a short mile stroll overlooking some of the most scenic views of the Grand Canyon South Rim
By 11am: Drive to Williams, Arizona for brunch
Afternoon: Drive on Route 66 and reach the historic town of Seligman, Arizona where this famous route was born!

End your afternoon in Hoover Dam before reaching back to your Vegas Hotel by 7 PM
Day 1: Antelope Canyon Tour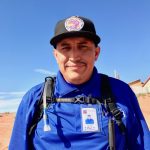 MaxTour picked us up from our Las Vegas Hotel bright and early at 6am. Like a happy family with guests visiting from Singapore, Hong Kong and Mexico, we were on our way to see the Antelope Canyon. The Antelope Canyon is located on the Navajo land near Page, Arizona. This stunning slot canyon was first opened in 1997 for tourists. It was hands down my favorite part of the 2 day tour.
The preserved area only allows the native Navajo people to work as tour guides which makes perfect sense. Our friendly guides gave us a thorough explanation of their proud land. And about the fascinating red canyon's history, geology, and the cultural background in the area.
HORSESHOE BEND
After the Antelope Canyon tour, we proceeded to have a delicious lunch at Page, Arizona. We then went on a hike at the Horseshoe Bend by the Colorado River in Arizona. We enjoyed the breathtaking view from the lookout area about 4,200 feet above sea level. As the weather cooled down and sun went down, we drove to our hotel for the night inside the Grand Canyon National Park as we had plans to be up bright and early for sunrise!
Day 2: Grand Canyon Tour – Sunrise at the Yavapai Point
Grand Canyon National Park is located in northwestern Arizona which spans over 1.2 million acres and is one of the top adventure destinations in the United States. About 6 million tourists visit the Grand Canyon and Antelope Canyon each year to experience its grandeur. It is considered to be one of the natural wonders of the world and a UNESCO World Heritage Site inscribed in 1979.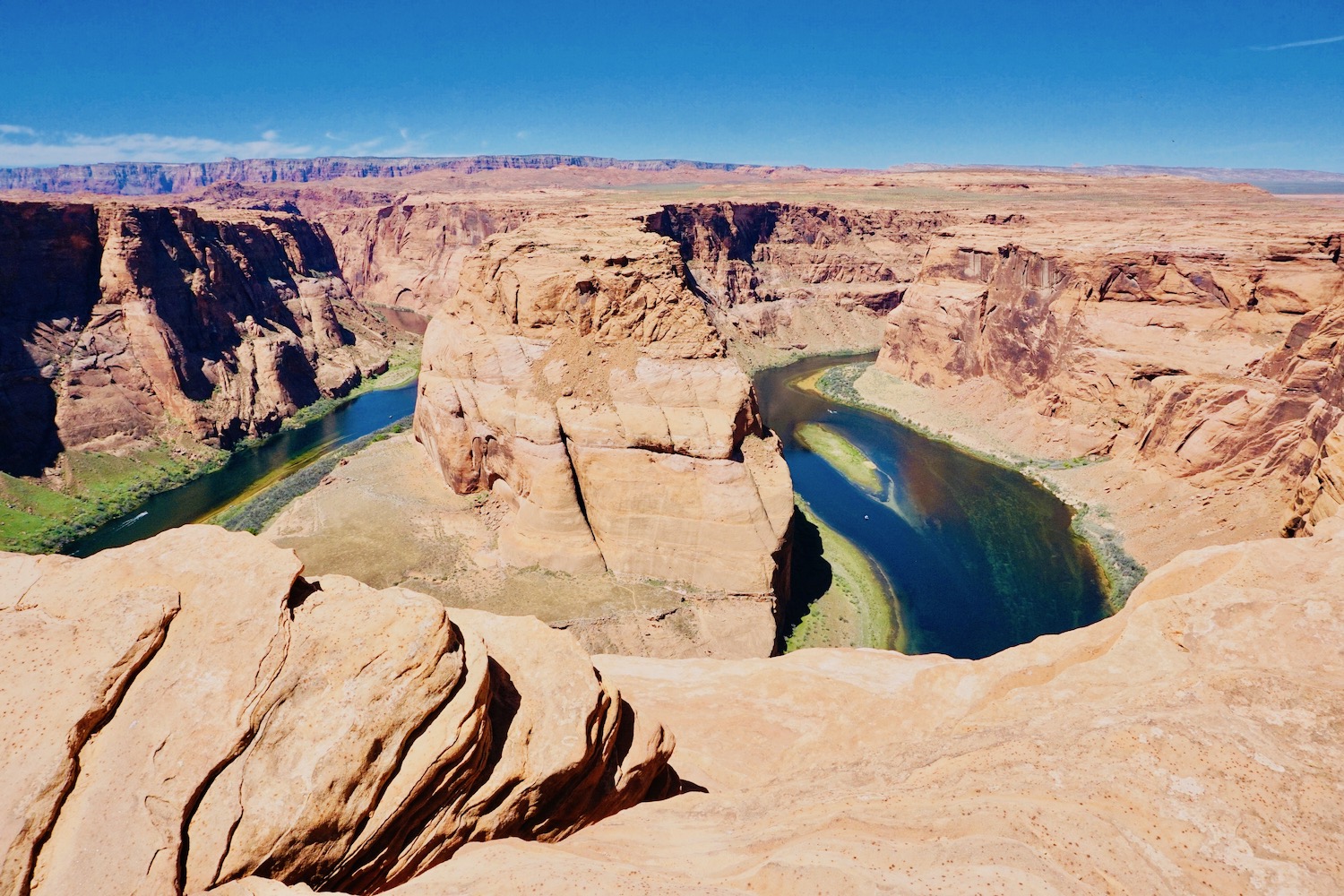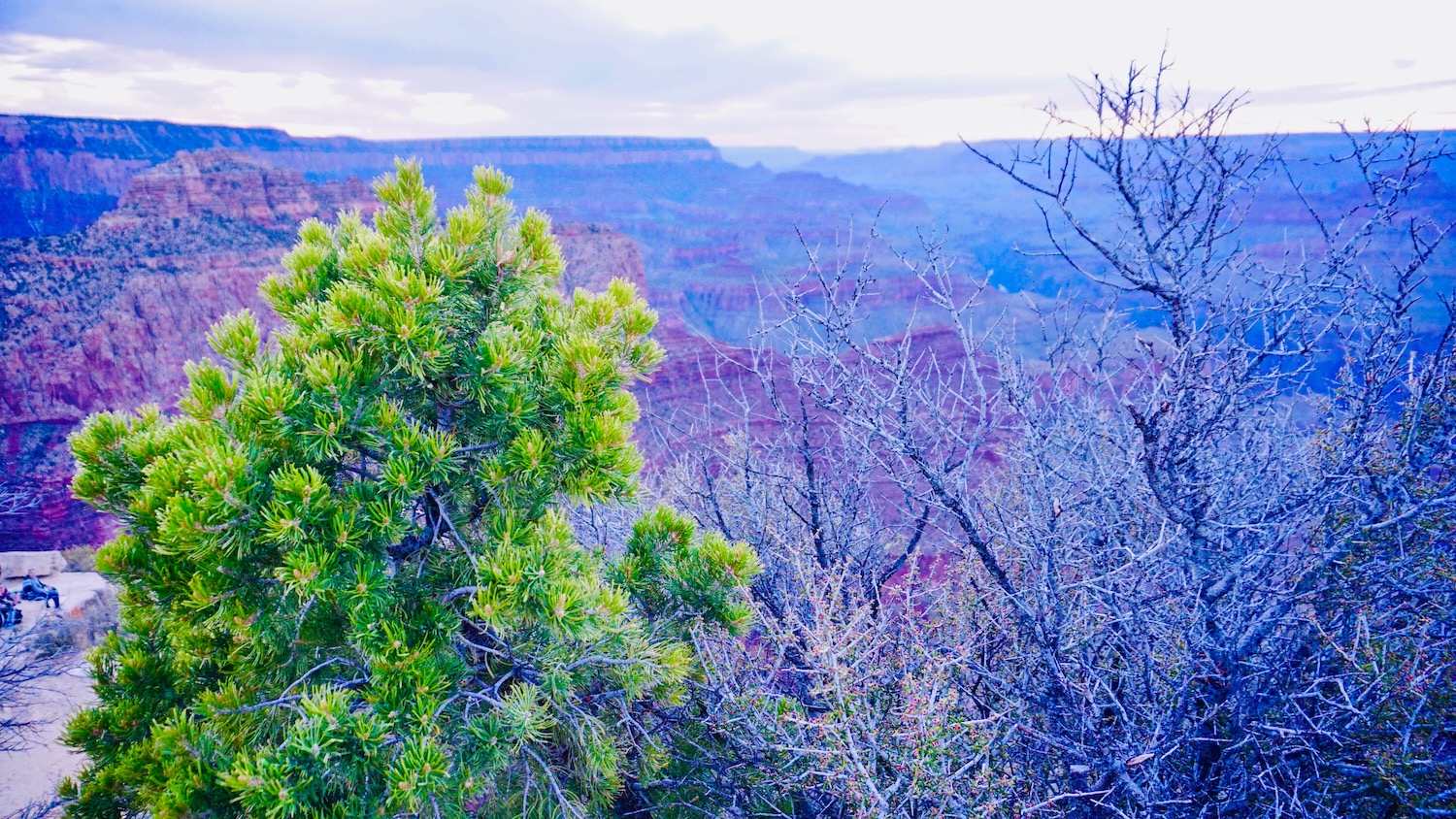 We woke up by 5:30am when it was still dark and cold out. Though dreadfully at first, once we arrived to the Yavapai Point, we knew it was worth the morning drag. Of the whole Grand Canyon, Yavapai Point arguably has the best panoramic and unobstructed view of the canyon at sunrise in the South Rim:
Sunrise in the winter: 7:30am
In the Spring/Fall: 6:30am
In the summer: 5:15am
Grand Canyon South Rim
After watching the sun rise, we toured the rest of the South Rim by feet and car. Most people prefer taking this scenic route when visiting the Grand Canyon, especially on a quick 2 day tour, as it is the closest to the Colorado River (compared to the remote North Rim). After the South Rim tour, we stopped over in Williams, Arizona for brunch.
Route 66 in the Historic Town of Seligman, Arizona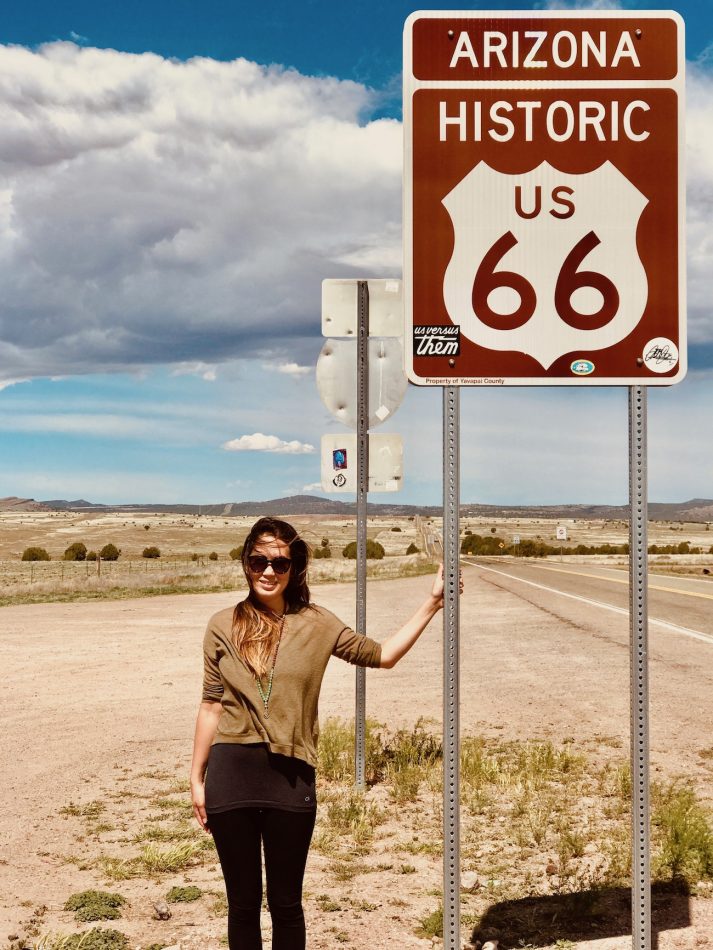 You cannot mention touring a classic American Southwest trip, without riding on Route 66. And the small town which still holds the most charm is no other than the historic town of Seligman, Arizona. This is the very birthplace of the famous Route 66. This classic route we hear about so much in classic music and movies is one of the original highways in the United States established in 1926. It was removed from the United States Highway System in 1985 after being replaced by the Interstate Highway System.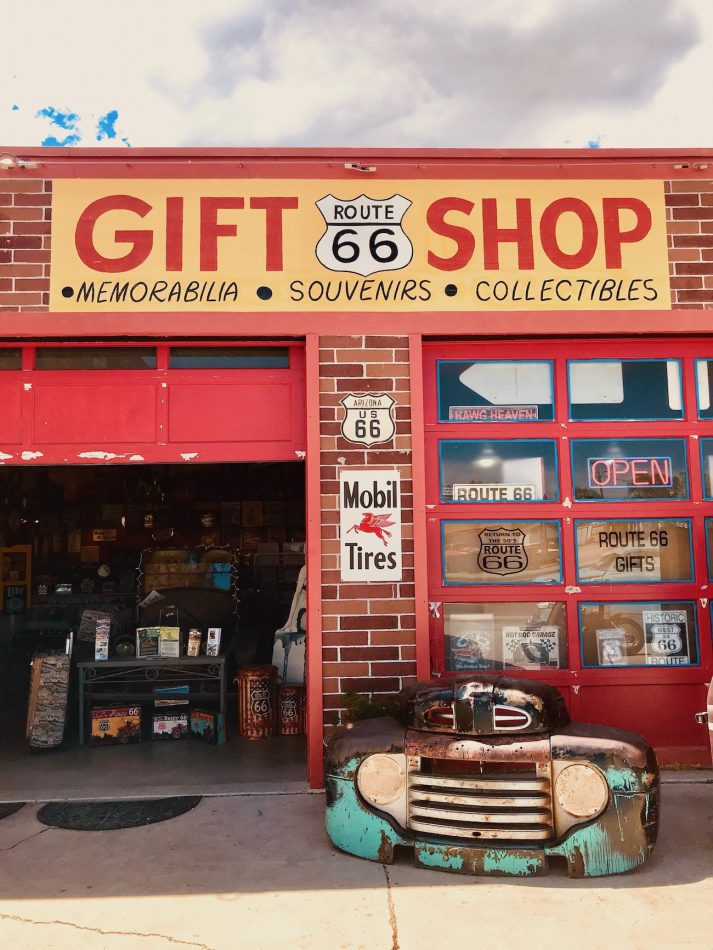 The most famous shop in this small town is the Historic Seligman Sundries. This gift shop was built in 1904 and is one of the oldest commercial structures in Seligman. The shop features a gourmet coffee bar, souvenirs for sale, and other memorabilia of the Historic Town of Seligman and Route 66. It sits in an old gas station that is also photogenic as it is nostalgic.
Hoover Dam
After brunch, we concluded our 2 day Grand Canyon Antelope Canyon tour at our last destination: the Hoover Dam. The dam was constructed between 1931-1936 by thousands of workers and it was first opened to the public in 1937. It was temporarily closed to the public in 1942 during the war and was only reopened in 1945. Today, over a million people visit the dam every year. 
Practical Information:
The most popular city to start your Grand Canyon Antelope Canyon tour is from Las Vegas. For travelers like me coming from Los Angeles, it's an inexpensive, quick flight over to LAS (Las Vegas International Airport). You can search and book your flights online via Skyscanner.
What to Pack for a Grand Canyon Tour?
It can get very cold during the mornings and evenings so make sure you bring warm, comfy clothes, hat/beanie/head covering, and gloves.

Do not forget to bring and apply sunscreen before venturing out. Your skin will thank you later!

Grand Canyon has a strict rule about limiting the size of luggage that visitors can ring in. It can be no larger than a size of a medium duffle bag (no hard shelled luggage allowed).

If you have a longer trip, just pack an extra smaller bag. Leave the larger luggage at the hotel bell desk. Since it's only a 2 day tour to the Grand Canyon, you won't want to pack a whole lot anyways.
Book with MaxTour
The MaxTour office is located in Las Vegas and the tour includes pickup and drop off from your hotel. They are a boutique tour company with 5 tour guides that know the lay of the land extremely well. They're energetic and enthusiastic about sharing their knowledge of the great American Southwest. Also, they run the tour with a minimum of 4 people and limit it to 13 in a small bus so it does not get overwhelming like the oversized tours. As mentioned above, though the highlight is of the Grand Canyon and Antelope Canyon, they took us also to Horseshoe Bend, Hoover Dam, Seligman. You can see our exact itinerary here on their site.
Though I normally don't like taking tours, it was nice to not have to think from the moment you hop on that bus for 2 days. Tour guides are also keen on taking their guests to the most Instagramable spots which is an added bonus. MaxTour will also provide snacks, water, and other beverages during the whole trip. And the hotel overnight stay in Grand Canyon is included as well.
A Grand Canyon Tour Tailored for Mandarin Speakers
MaxTour was founded by Matthew Meier in 2016, an avid traveler who spent 5 years in Suzhou, China. All five tourguides are American-born who have spent years in China. They know the language and the culture so for visitors from Mandarin-speaking countries, or even Chinese-American guests who feel more comfortable taking a tour in their native tongue, this is the most suitable tour for them.
You can visit the English version of the website at maxtour.co and the Mandarin version of the website at https://www.maxtour.co/zh-hans/. Book your all-inclusive 2 Day Grand Canyon Antelope Canyon Tour here.
Price:

$299-$479 (depending on group size and hotel occupancy)

Tour Pickup:

Las Vegas

Duration:

2 days

Departure:

6am | Return the next day at 8pm
Inclusions:
1-night hotel at the Grand Canyon

National Park Fees

Horseshoe Bend Fee

Hotel Pick-up and Drop Off

1st Day Breakfast

Water, Drinks, Snacks for the Road
Not Included:
Antelope Canyon Ticket ($55)

Lunches and Dinners
They also offer the following tours:
MaxTour Contact:
Matthew Meier, MaxTour Founder & Director
Website: https://www.maxtour.co
Address: 1000 N Green Valley Pkwy. #440-283
Phone: 1-702-907-1886
Email: info@maxtour.co
Line/Wechat: ILOVEMAXTOUR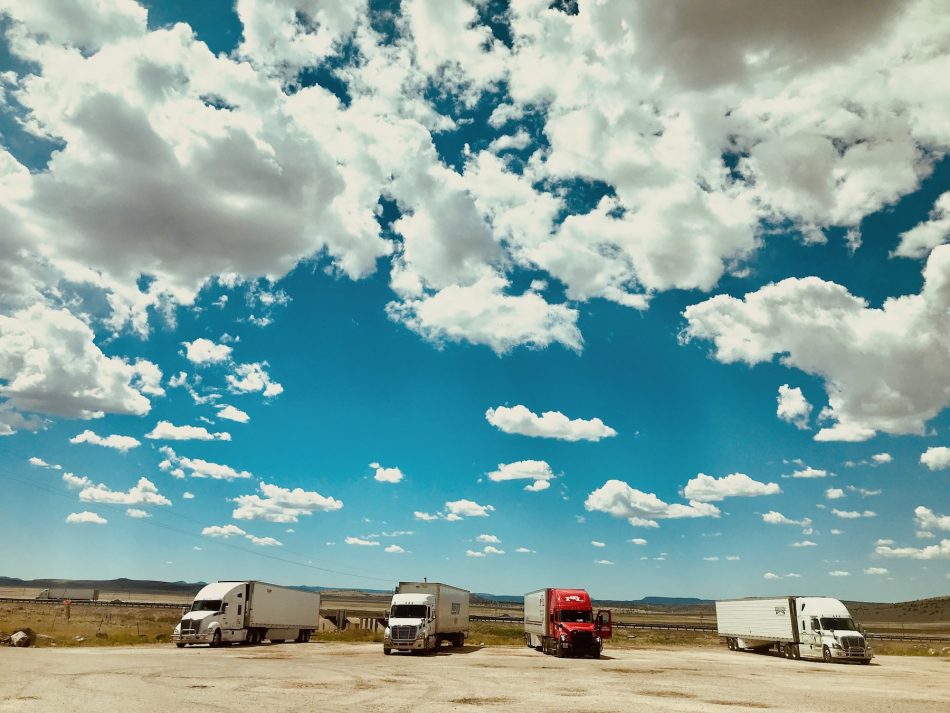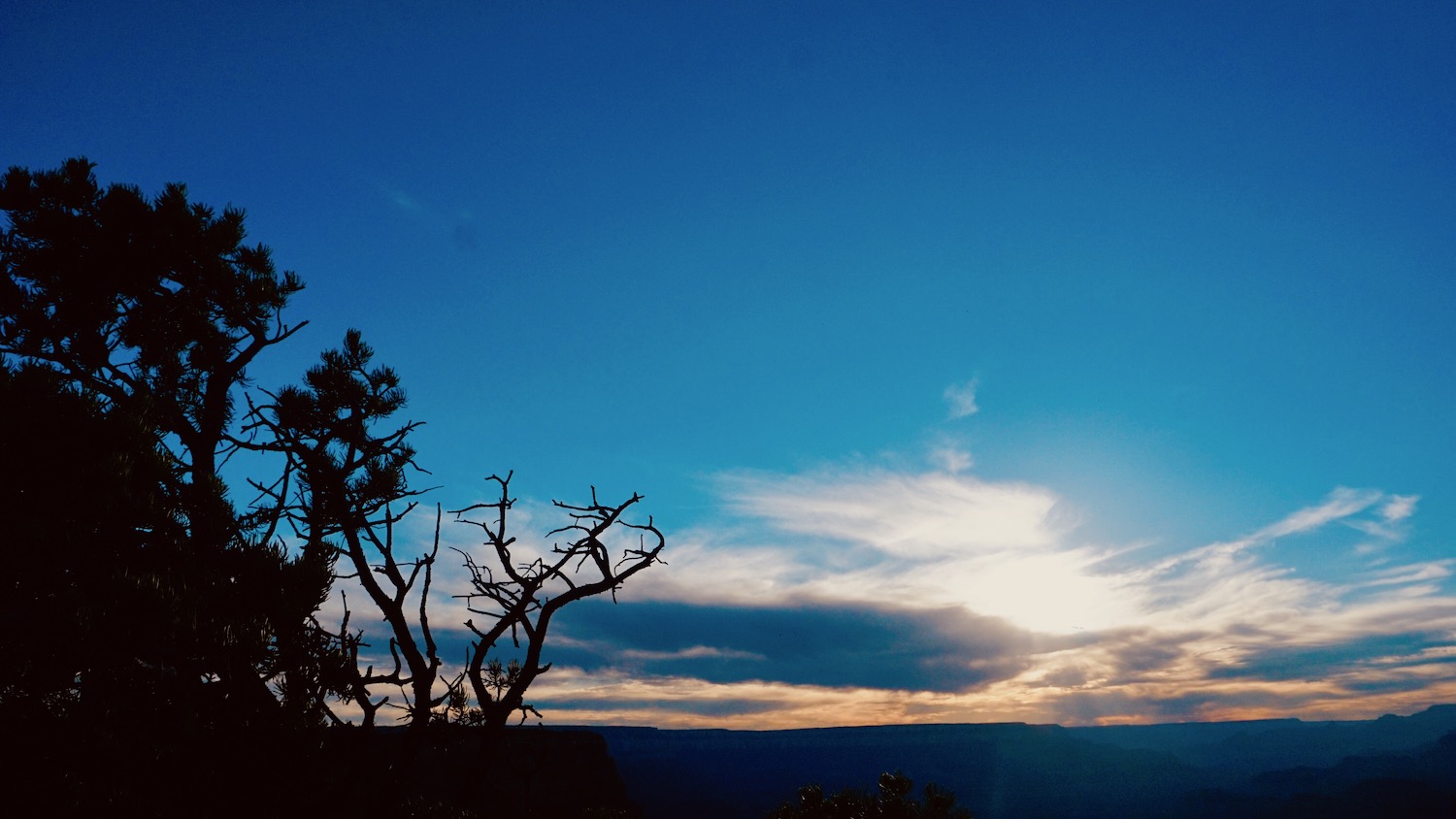 "Ranked in National Geographic's top ten Most Popular National Parks,
Adding the sunrise to your visit would seize the beauty of a wonder of the world
at its most breathtaking moment."