Japan has long been known to have some of the finest dining experiences and quality food in the world. It seems that in many things they do, surpasses that of many other countries including their technological advances, infrastructure, economy, government, their cuisine and more. Scientists and researchers have found that in Okinawa, an island off the coast of Japan, boasts the largest population of Centenarians in the world. There must be something to the way the Japanese people eat.
Just in case you aren't able to fly to Japan every week for an authentic sushi experience, look no further than Q Sushi in the Downtown Los Angeles neighborhood in Southern California! With over 25 years of experience as a sushi chef, culinary master Hiroyuki Naruke has opened restaurants in Tokyo, followed by Honolulu and now Los Angeles. Step into Q Sushi in downtown Los Angeles for authentic, Edomae-style sushi. While unassuming from the outside, the interior ambiance is of an era steeped in the past.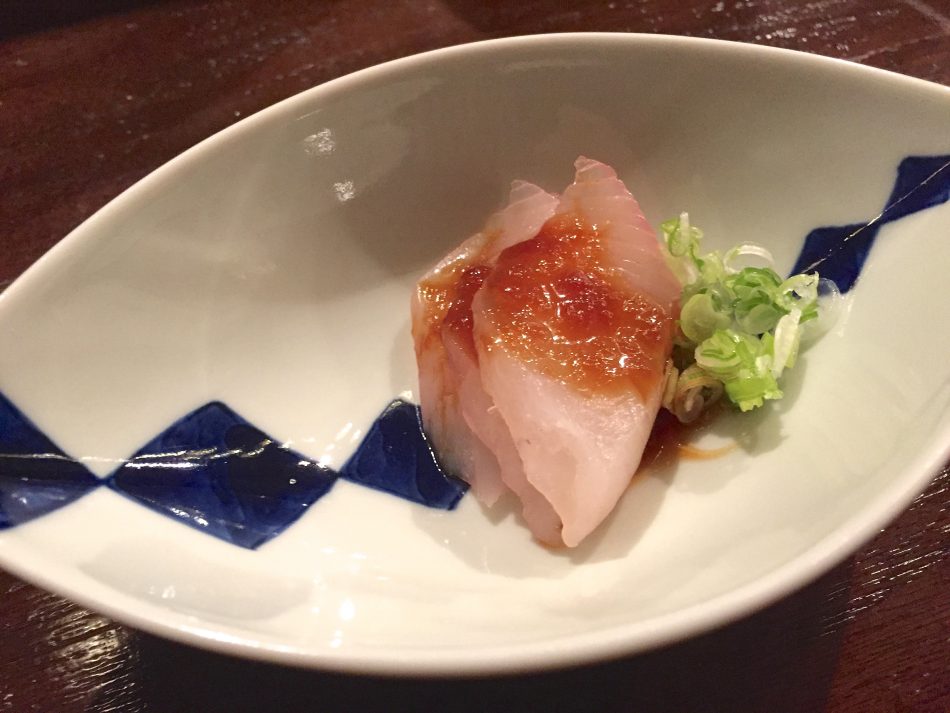 Sushi was likely introduced to Japan in the 9th century, while sushi was brought to the United States in the 1960s, with Los Angeles being the first to embrace it. How appropriate that some of the best sushi is still found in this bustling international hub and has quickly become a favorite meal among many families and individuals.
One can easily find a wide variety of sushi restaurants in every major city in the world, from low-budget to trendy sushi dining that seems to be more focused on the scene than the actual quality. To find a genuine sushi dining experience in the US, and in much of the world is more of a rare find.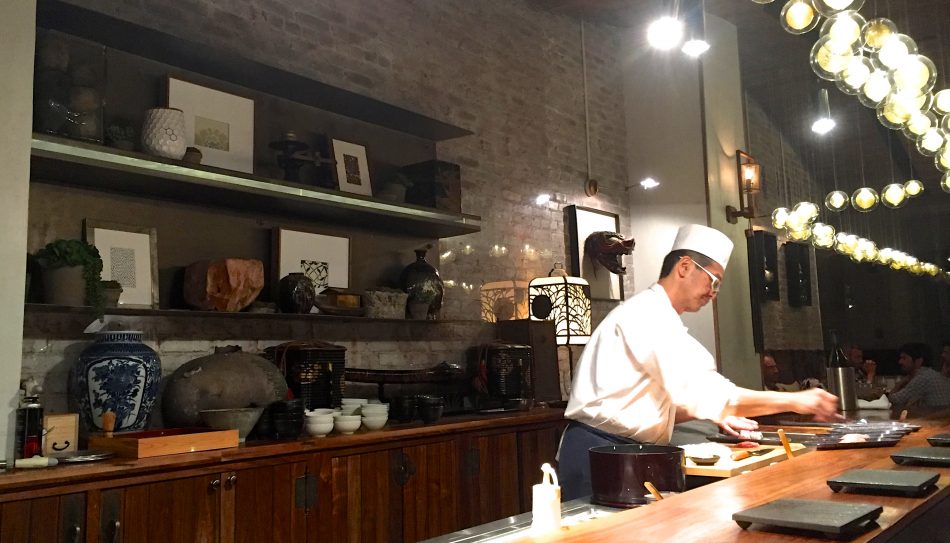 "Q features Chef Hiroyuki Naruke's expression of Edomae cuisine, a historical preparation dating to the Edo-period of Japan that was the first to combine raw sashimi-style fish with vinegar-seasoned rice." [Q Sushi website]
In 1606, a Japanese Military Dictator moved the capital of Japan from Kyoto to Edo, which is now Tokyo. The "Edo period" in the 17th century was when Sushi revolutionized and became even more popular with the rising merchant class, restaurant and nightlife that prospered. For a chef like Hiroyuki to still embrace and perfect this era in his style of preparing Sushi is extraordinary and noteworthy.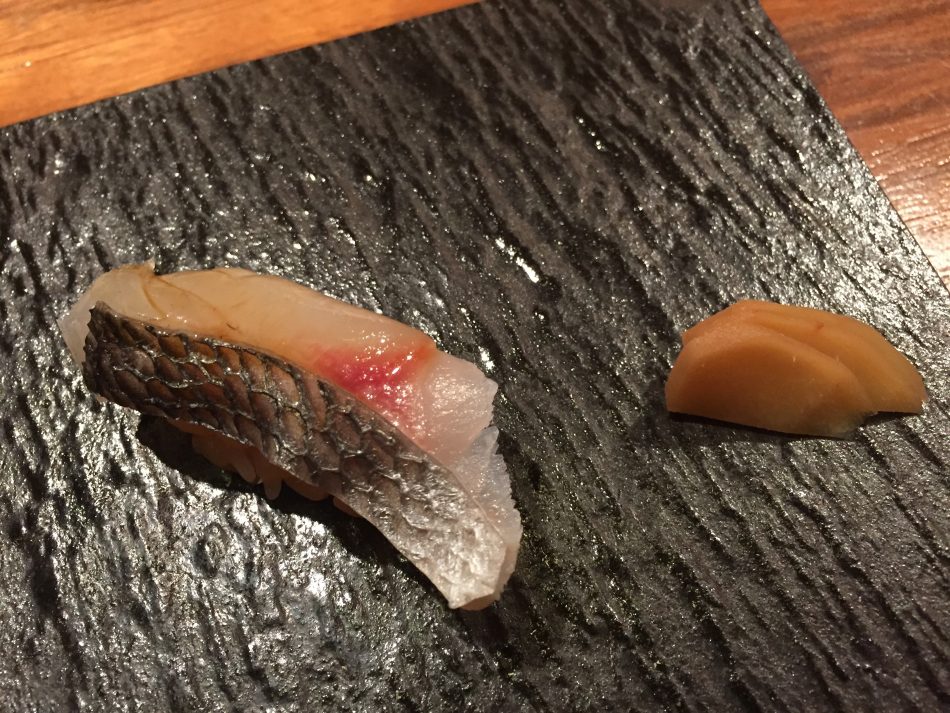 A Restaurant of Pure Elegance
While simplicity takes hold of this architectural style and zen ambiance, there is no shortage in the attention to detail for every intricacy of the restaurant's design. The clear, petite light decoration sets the foundation of the scene, featuring hundreds of glowing orbs that float above the sushi bar and focus directly on to Chef Hiro, his apprentice and their culinary artworks. With the perfect dim, to the way the plates match each of the sushi dishes along with it's perfect dressing.
The setting feels as if one is in a relaxing King's garden while sitting on antique Japanese Zaisu chairs, with a twist of modernity.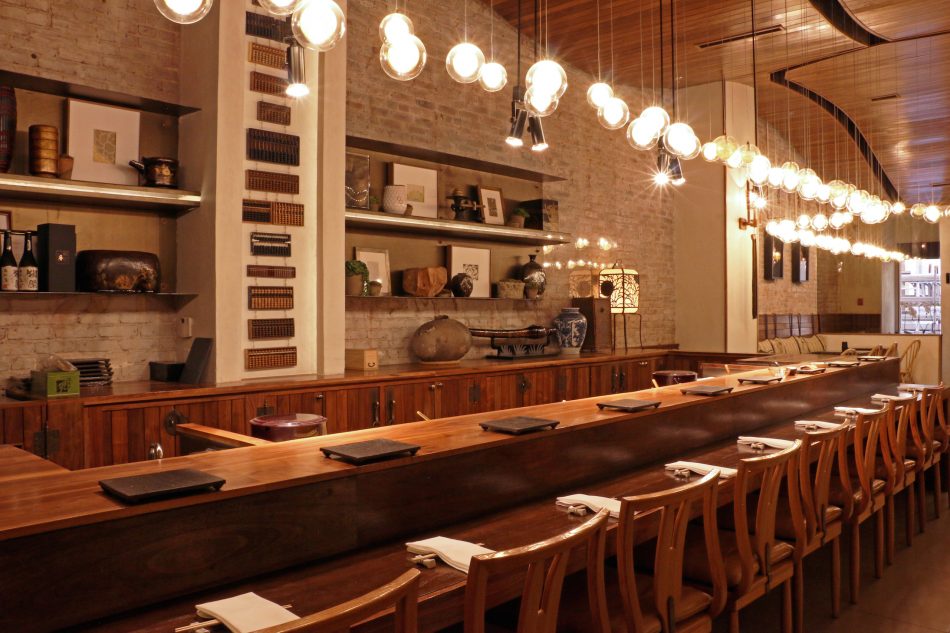 There is no better place for a restaurant like this in today's time than in Historical Downtown LA, an area that has gentrified to great extents, with Real Estate prices that has skyrocketed while the culinary scene prospering tremendously in the past decade. Needless to say, Downtown now hosts some of the best restaurants to be found in Los Angeles County. Located on the bustling of 7th street, once you step in, you forget where you've landed, in this intimate setting that seems but a faint dream to an era in Japan centuries ago.
The service is impeccable. From the moment you arrive being greeted by the host, to the knowledge of the waiter/waitresses on the 19 course meal as well as their sake/beer menu. To borrow from the French term, Q Sushi is the crème de la crème of a fine sushi dining experience.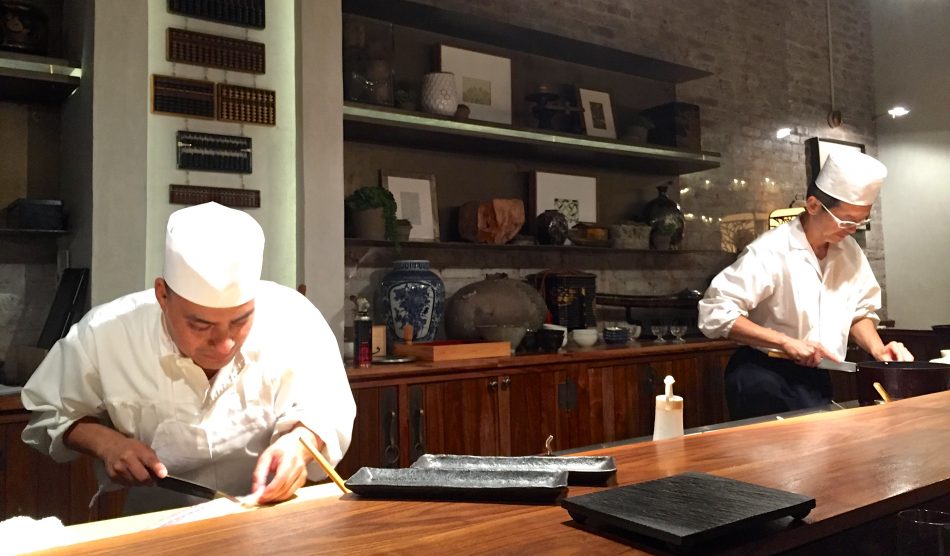 19 Course Omakase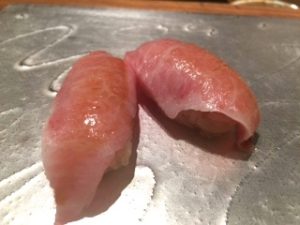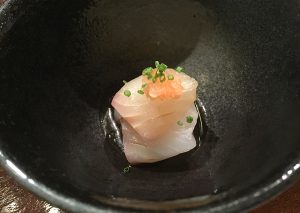 Q provides a seasonal Edo-Style omakase dining experience for $165/person (before tax & tip) and hosts a 26-seat dining room, so make sure you make a reservation before you go! While I enjoyed a 19 course Omakase, the exact number may range depending on what's in season and Chef's daily pick of the highest quality fish.
Put away your chopsticks, clean your fingers with the wet towel they provide, because the best way to taste sushi is with your fingers.
Chef Hiro begins with small appetizers "tsumami", then serves over 10 sashimi and Nigiri sushi plates. A truly trained sushi chef "itamae" considers their rice as important, if not more as the fish and this reflects in Hiro's sushi plates with the perfect balance of red vinegar and sea salt.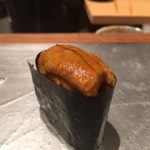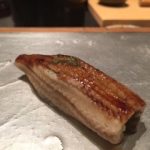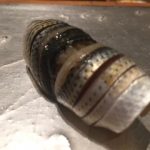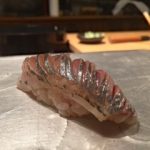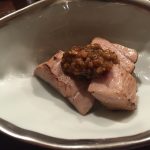 Curated Selection of Sake & Wine
To compliment your unique omakase experience, Q offers a curated selection of fine sakes, wines and craft Japanese beers, with the option of Sake flights. The Chef or servers will gladly help in coordinating to your delicate taste and guide you to the best pairing for your dish.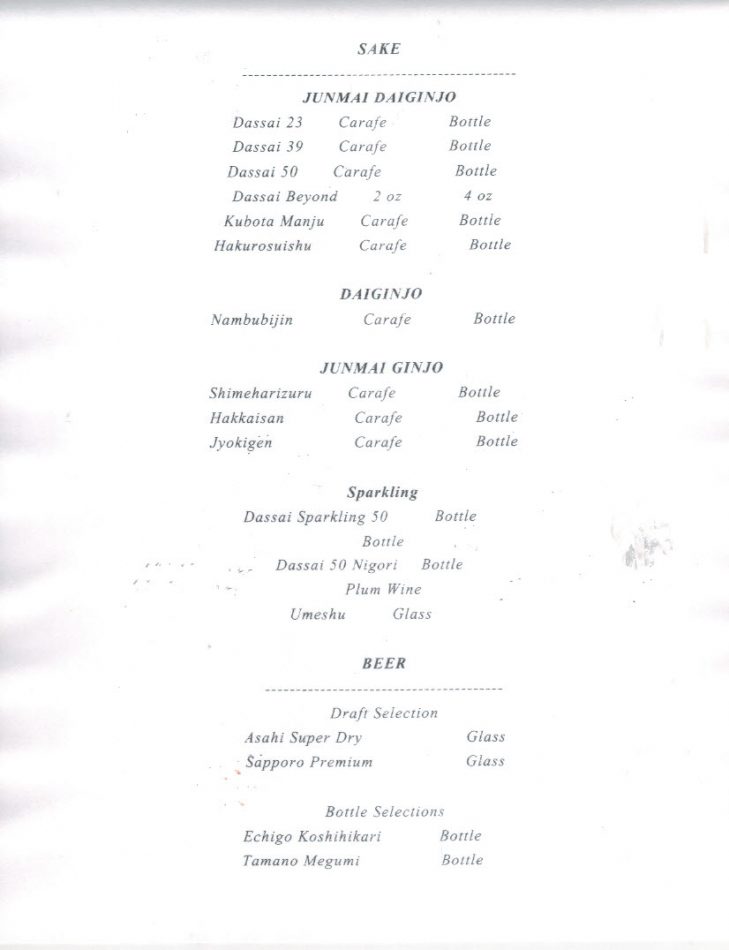 ---
Hours of Operation:
Lunch: Tuesday through Friday from 12:00 – 2:00 p.m.
Dinner: Tuesday through Saturday from 6:00 p.m.
521 W. 7th Street Los Angeles, CA 90014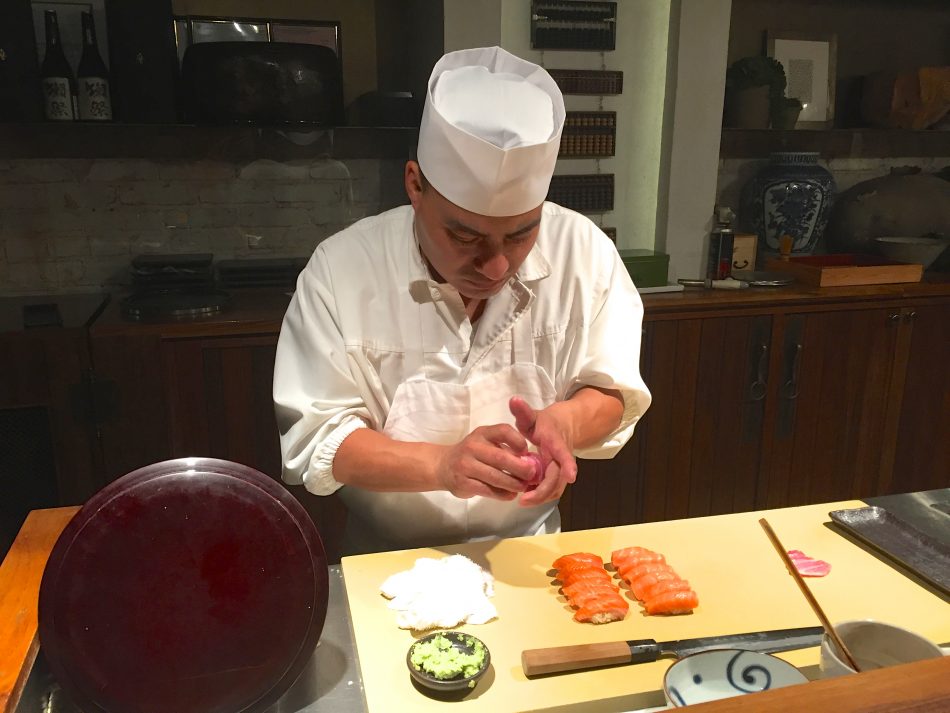 Make your reservation now by contacting the restaurant directly at 213.225.6285 or email Info@Qsushila.com.
"Q is connoisseur's Sushi, dazzling in it's simplicity."
Jonathan Gold, LA Weekly.